ABOUT ARIZONA REALTY
Arizona Realty is owned by Cory Frampton and has been doing business in Arizona for over 30 years. Our primary area of expertise is the development and sale of high quality residential subdivisions and commercial developments in Northern Arizona. We have been involved in the development and sale of thousands of quality properties in Northern Arizona.
Snow Creek Construction, our associated home building company, is the largest builder of quality new homes in the White Mountains.
In addition, we specialize in the purchase and sale of unique mountain properties including large homesites, ranches and development property.
Both offices are open Friday thru Monday 10am -4pm plus Tuesday thru Thursday by appointment.
OUR PROJECTS INCLUDE:
Creekside – Show Low
Snow Creek – Show Low
Sierra Pines – Show Low
Hassayampa – Prescott
Torreon – Show Low
Prescott Ridge – Prescott
The Knolls – Payson
Mountain Gate – Lakeside
Northern Arizona Auto Mall – Show Low
ARIZONA REALTY SALES OFFICE LOCATIONS
Snow Creek Sales Office
1701 Snow Creek Trail
Show Low, AZ 85901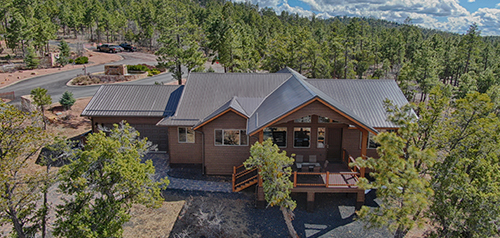 Eagle Mountain Sales Office
4801 W. Eagle Mountain Dr.
Show Low, AZ 85901