NORTHERN ARIZONA AUTOMALL
The Northern Arizona AutoMall is the only project of its kind in Northeast Arizona. It attracts buyers from vast market area including Northern Arizona, Southern Utah and New Mexico. The project is located at the intersection of State Highways 60 and 77 in Show Low, Arizona adjacent to the Show Low Airport.
There are two entrances to the AutoMall, one from Highway 77 and the other off of Highway 260. Each entrance includes turn lanes, signage, a vehicle display area and landscaping. In the center of the project is a large landscaped island currently being used for a vehicle display area.
Sites of various sizes are available ranging in size from 1.5 to 10 acres and can be adjusted to meet the needs of purchasers. Each original AutoMall lot can be split into as many as four parcels.
Current dealerships operating in the AutoMall include Hatch Toyota, Show Low Motorsports, Nissan and GMC. In addition, both Ford and Chevrolet dealers own sites in the AutoMall.
Approved uses within the AutoMall include the following:
New and Used Car Dealerships
Motorhome & RV Dealerships and Service Facilities
Motorcycle and ATV Sales and Service Facilities
Paint & Body Shops
Auto Parts Stores
Tire Shops
Service Facilities
Car Rental
Tractor & Equipment Sales & Service
Call Regarding Other Uses
A Property Owners Association was formed to maintain the common areas and insure the ongoing quality of the development. Roads have been built to city standards including asphalt paving and concrete curbing and are owned by the POA. Utilities include city sewer and water plus underground electric and telephone. The common areas are owned by the Association including the roadways, entrance areas, the center island and the drainage greenbelts.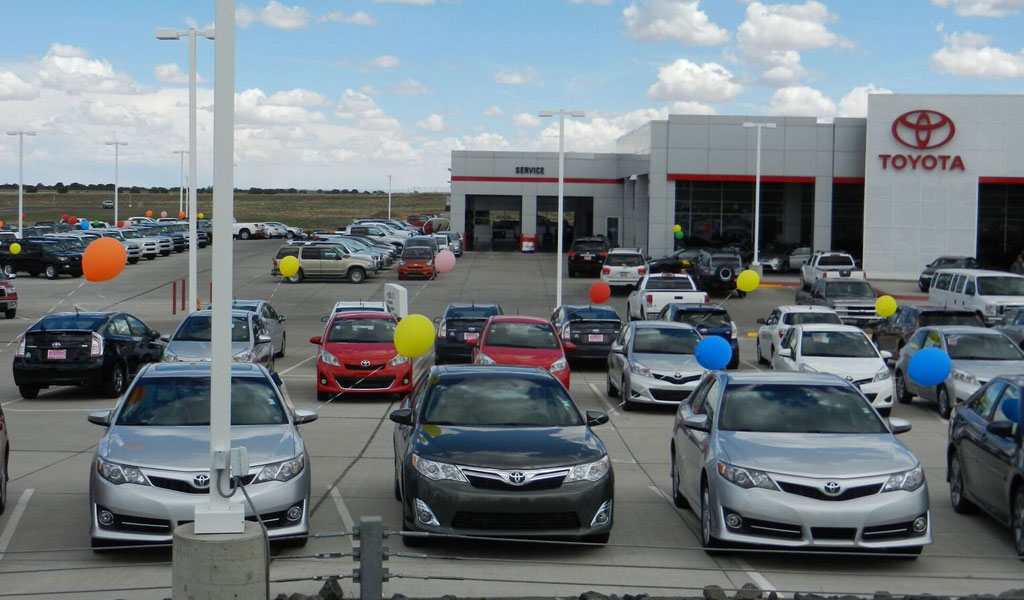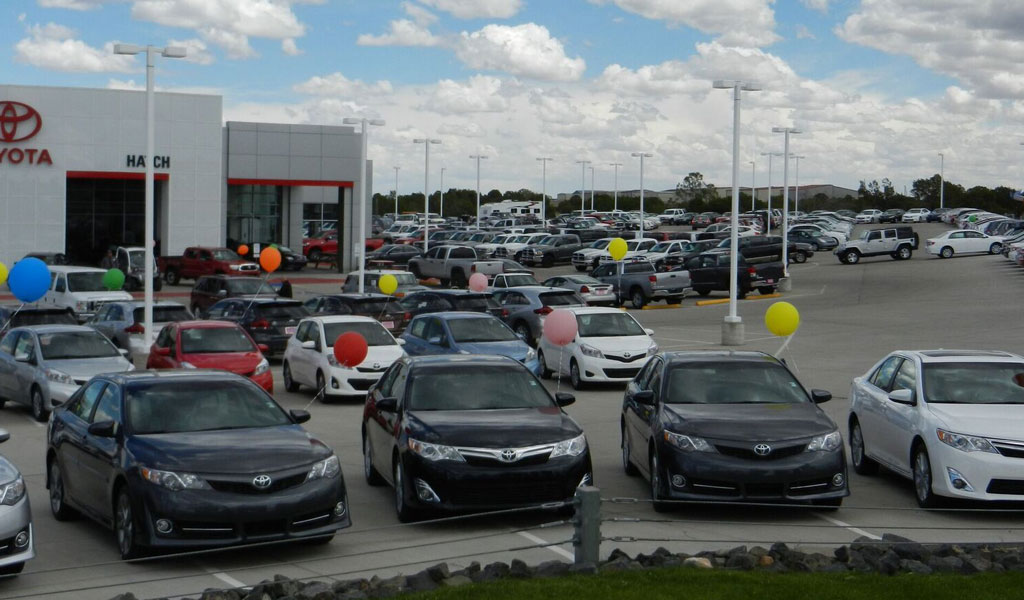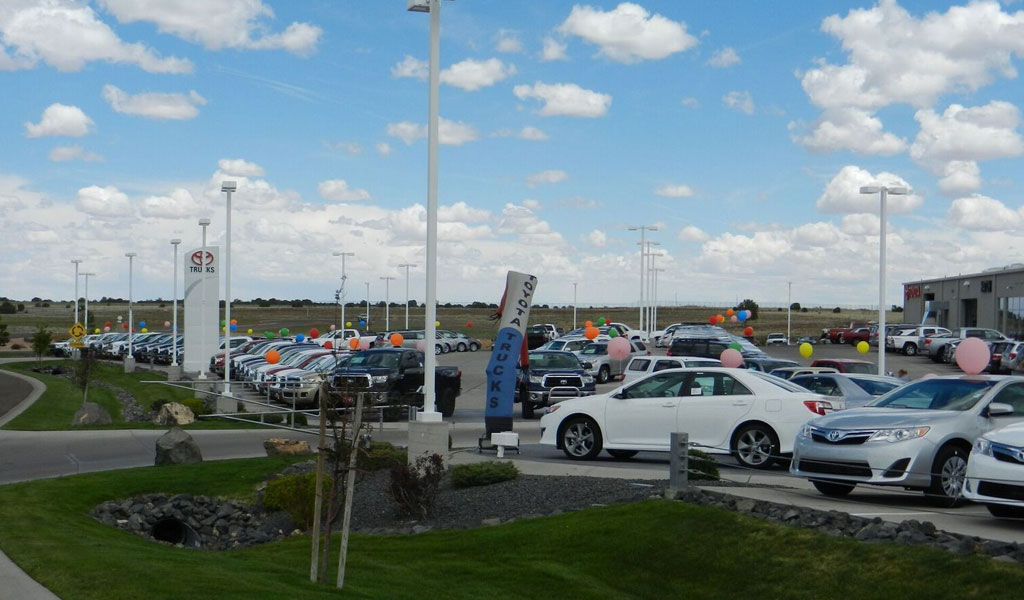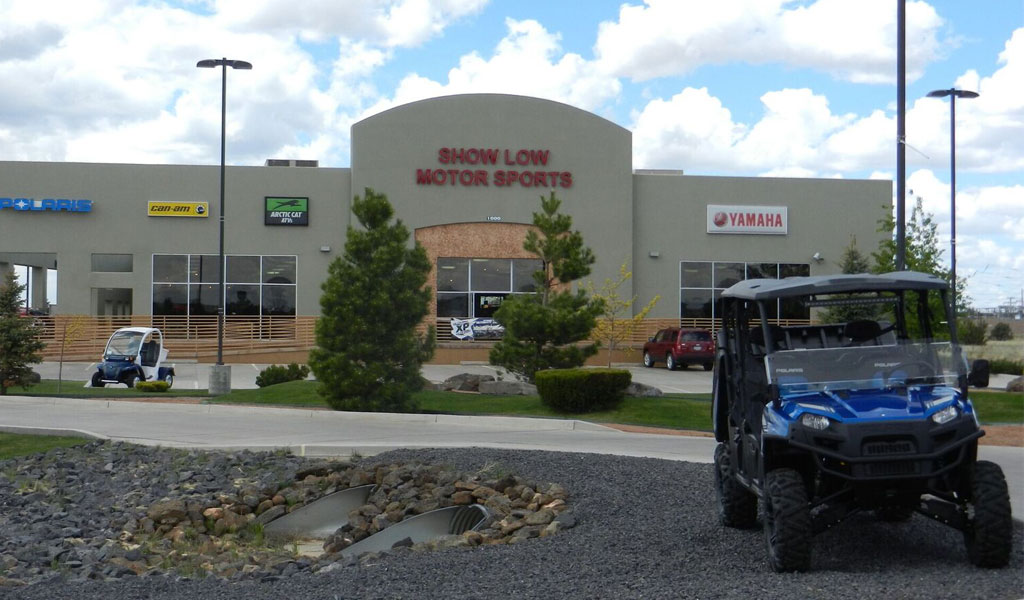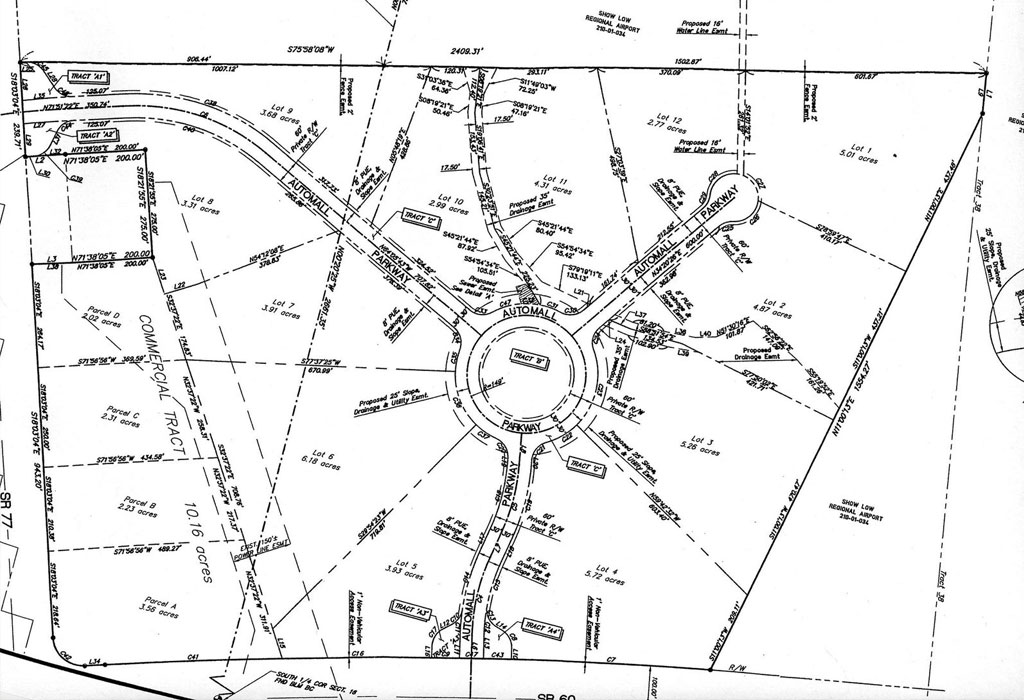 PROPERTY INFORMATION
CCR's – Yes
HOA Fees – $4,000 Annually
Approximate Property Taxes – $4,000 per lot per year
UTILITIES
Water – City of Show Low 928-532-4000
Sewer – City of Show Low 928-532-4000
Power – APS 928-536-4602
Natural Gas – Unisource Energy 928-532-3870
Telephone – Frontier Communications 800-921-8101
PRICE
The Lots are priced at $49,000 per acre with Seller financing available. Lots can be split to meet the needs of the purchaser.
Lots are available from 2 – 10 acres in size.
TERMS
Excellent Financing is available from the Seller with no qualifying, low down payment and low interest rate.
DIRECTIONS
The Northern Arizona Auto Mall is located at the Northeast Corner of Highways 77 and 60 in Show Low, Arizona.