CREEKSIDE SUBDIVISION AT EAGLE MOUNTAIN
Creekside at Eagle Mountain is located in the City of Show Low 3 miles west of the intersection of Highways 60 and 260. It is well located with an excellent marketing window on the Highway.
The gated residential development was originally planned for approximately 115 townhomes and the infrastructure for the townhouse project is around 70% complete.  The owner has prepared an alternative development plan for approximately 57 single family residential lots, which is ready for City approval.   The 57 single family lots can be finished using the utilities already installed for the townhouses.  A purchaser can develop either the townhouse project or the single family lot project.
All of the underground utilities have been installed and paving is partially completed.  Infrastructure includes city water, city sewer, power, natural gas, cable tv and paved streets. Construction of an attractive project entry and gates have also been completed and are accessed directly from Highway 260.
The Show Low / Pinetop area is experiencing a significant shortage of residential homes and both short and long term rental housing. This project can be adapted for a variety of uses including single family or townhouse home sales.  An interesting alternative is a community of single family homes that can be sold and then placed in a rental pool and managed through the on-site office building for weekly and monthly rentals.
Engineers cost estimate for completion of the lots is available together with the preliminary development plan.  This project could be online in a very short period of time.
VIEW CREEKSIDE RESIDENTIAL LOT LAYOUT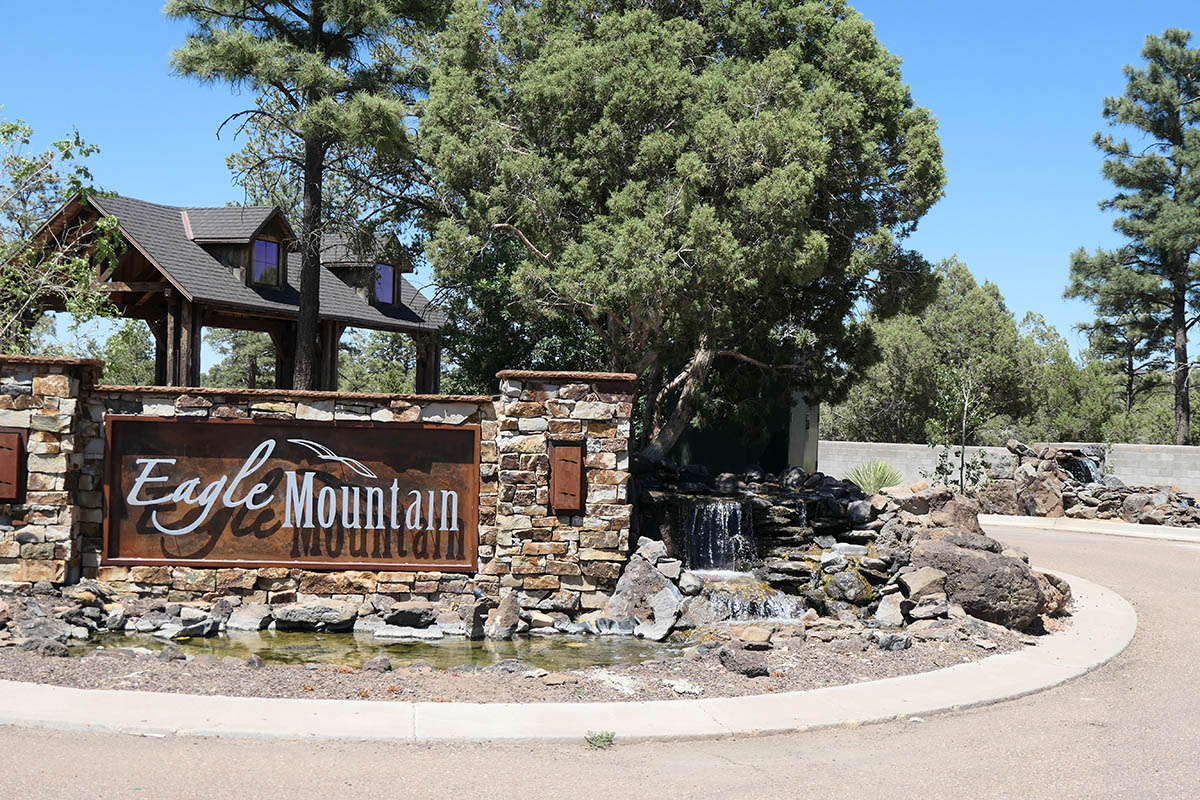 PROPERTY INFORMATION
School District – Show Low
Hospital – Summit Healthcare Regional Medical Center 9 miles away
Approximate Elevation – 6,200 Feet
UTILITIES
Water – City of Show Low 928-537-4000
Sewer – City of Show Low 928-537-4000
Power – Navopache Electric 928-368-5118
Natural Gas – Unisource Energy 928-532-3870
Telephone – Frontier Communications 800-921-8101
Cable – Cable One 877-692-2253
PRICE
The residential subdivision is priced at $475,000.
In addition to the subdivision, the 6,240 Square foot office building at the project entrance can be purchased for $675,000 ($108 per square foot).  See additional information below.
Seller financing is available.
CREEKSIDE OFFICE BUILDING
The office building is an attractive two-story structure that is among the highest quality office structures in the Show Low / Pinetop area.  It is on the western side of Show Low and is the first major office building on Highway 260 encountered by visitors from the Phoenix metro area.  The building has great visibility with highway frontage.  It is an excellent location for a regional sales center.  It is currently being used by the owner as a real estate and home building sales office.
DIRECTIONS
From the junction of Highway 260 and Highway 60 travel West on Highway 260 for approximately 3 miles. Your destination will be on the right.
FOR MORE INFORMATION:
Arizona Realty is involved in the listing and sale of land, commercial, industrial and income properties in the White Mountains of Arizona focusing on the communities of Show Low and Pinetop/Lakeside.  Arizona Realty and its associated companies Snow Creek Construction and Snow Creek Development are the largest residential developers and custom home builders in the area.
CONTACT
Cory Frampton
602.228.9331
c[email protected]